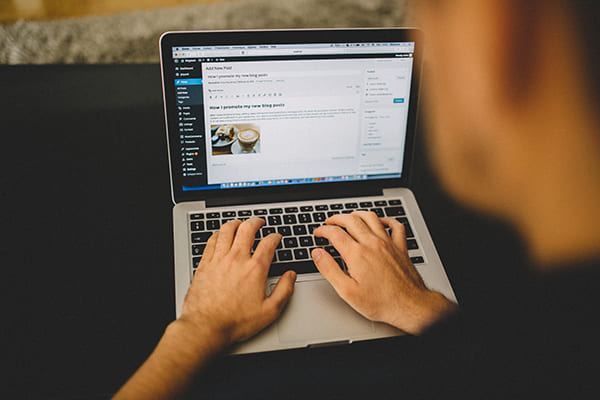 Before we talk about why you should be using content creation services let's explain content creation definition and why do you need it.
Content is something that is to be expressed through some medium, as speech, writing or any of various arts for self-expression, distribution, marketing and/or publication. Typical forms of content creation include maintaining and updating websites, blogging, photography, videography, online commentary, the maintenance of social media accounts, and editing and distribution of digital media. Content creation is described as the creation of the material people contribute to the online world.
There may be various reasons for creating content. The contents are created to inform (to present and develop conceptual knowledge), to teach (give instructions on how to succeed in a situation), to inspire and motivate, to entertain, to persuade, to start a conversation, to spark a controversy, to express an opinion, to share industry knowledge or resources. Certainly, possessing content provides a list of benefits for business of any size, target audience and field of work.
Content creation usually demands from a writer a list of qualifications: such as being a specialist in the field, knowing the competitors in the niche, following the tendencies of the market, being creative and innovative, being able to convince, provoke, motivate and lead the company. There are specific content requirements that a content must correspond and which guarantee that your target reader will find it useful and informative and will abide. Refer to your brand focus and your audience's goals to identify the right mix of content purposes. Each piece of content should have one clearly defined purpose — no more, no less.
Therefore, there may be distinct topics covered in the content. Various perspectives can be presented, for example, industry expertise — business content should focus on what business does best; brand focus – every piece of created content needs to reinforce brand in some way; audience goals and interests – these are the best influential factors, determining the key topics.
The last mentioned factor defines the ways more suitable for content presentation. Some common types of contents:
Articles or blog posts
Infographics
Videos
Animations
Tutorials
Podcasts
Presentations
Read more about The Benefits of Content Creation and our Content Creation Services.