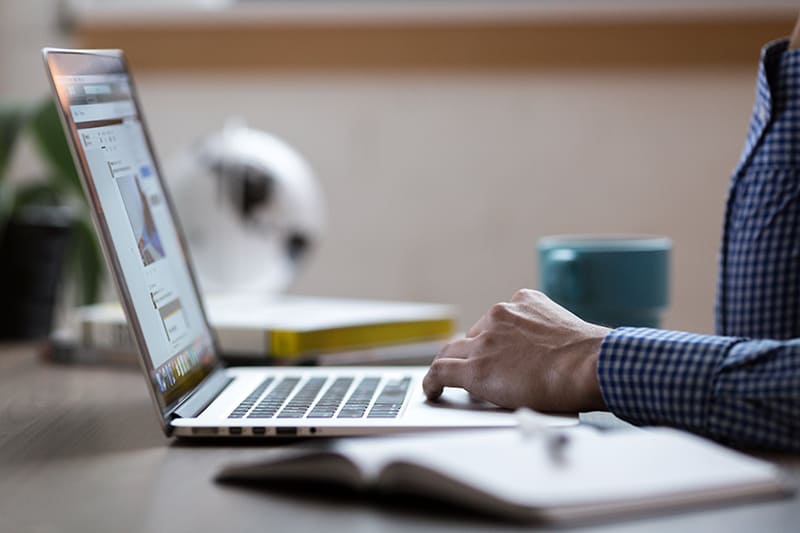 Even when you have a few-years-old experience in content creation, you sometimes can ask yourself questions like "Are my readers doing what I want them to do?" or "What are the new secrets of content creation?".
Actually, if you are asking those questions, it means that you are one of those who constantly seeks improvements and wants to be on the top of the newest trends.
To become a proficient and profitable content creation expert, you must invest time and energy in studying the craft. To truly excel as a copywriter, consider investing in a copywriting course that will provide you with the intensive training you must enjoy a lucrative career.
1. Have a magnetic headline
Your headline is the first, and perhaps only, the impression you make on a prospective reader. Without a compelling promise that turns a browser into a reader, the rest of your words may as well not even exist. So, from a copywriting and content marketing standpoint, writing great headlines is a critical skill.
The better your headline, the better your odds of beating the averages and getting what you've written read by a larger percentage of people.
Here are some interesting statistics.
On average, 8 out of 10 people will read headline copy, but only 2 out of 10 will read the rest. This is the secret to the power of your title, and why it so highly determines the effectiveness of the entire piece.
Remember, every element of compelling copy has just one purpose — to get the next sentence read. And then the sentence after that, and so on, right to your call to action. So it's fairly obvious that if people stop at the headline, you're already dead in the water.
What types of headlines are irresistible?
Now, let's look at the various irresistible headlines you can come up with and how they can help you attract more readers to your website.
Headlines that triggers curiosity
For example, a headline that triggers curiosity doesn't give out much information to readers. The concept is to tease your readers and make them click.
Curiosity is a characteristic associated with inquisitive thinking, namely: investigation, exploration, and learning. It moves readers to click to find out more about the content.
Numbered Headlines
Numbered headlines give readers something to hold on — a number of tips, guide, or steps to solving their problems. It offers readers different ways in numbers that work to solve their problems where they can choose from.
In this way, your readers get to know what they're getting into.
A promise-driven headline
A Promise-Driven headline offers readers the benefits of reading your content. If they can't figure out the benefits of your content from your headline, they will not click to read. So, when crafting a headline that makes a promise(s), be sure to let readers know what's in it for them.
2. A call to action is a must-have
Persuasive writing needs a strong call to action
The advice to "always ask them" has turned into a heroic-sounding marketing term called the call to action.
The term might sound a little bombastic. But the simple fact is, once you've gained your reader's attention and presented all the benefits they'll get by taking the action you want, you still have one more hoop to jump through.
You need to tell your reader exactly what to do, how to do it, and that you want them to do it right now.
Decide what action you want readers to take. Ask them to take that action. Ask them evidently, succinctly, and simply.
Put at least one unambiguous call to action into every piece of persuasive writing you create. You'll see results.
3. Personalize your content
What does it mean to "personalize your content"?
Instead of thinking about thousands or millions of readers when you write, think about how your ideal reader will feel when reading your post.
The useful tip here would be to think what would you feel if you were in your reader's place? When creating a content, try to find a balance between talking to the specialist in the field and the one who just got the idea to dig deeper in the field. All of them should feel happy about what they learn from your content message.
Some questions to consider are:
Will your ideal reader resonate with your content?
How will he/she feel when reading your content?
How will your blog post impact or add value to his life?
Will your post be able to solve his problems?
Such questions will help you create content that resonates with your targeted audience because you have your best reader in mind.
When you write with an individual in mind, your writing or blog content will be persuasive, it will be more engaging, personal.
More engaging in the sense it will attract more comments.
Also, because you wrote with your ideal reader in mind, it will resonate with your audience because each reader will feel like your article directed to him personally.
This will persuade them to act and share it with others, which will dramatically increase your blog post readership.
In conclusion
There are many ways to get more readers to read your content. The mentioned ones are just the basics. Implement them, test the results and test your own strategies as well to find out what works best for you.
Also read about Top 5 Most Expected Content Marketing Trends in 2019
References: