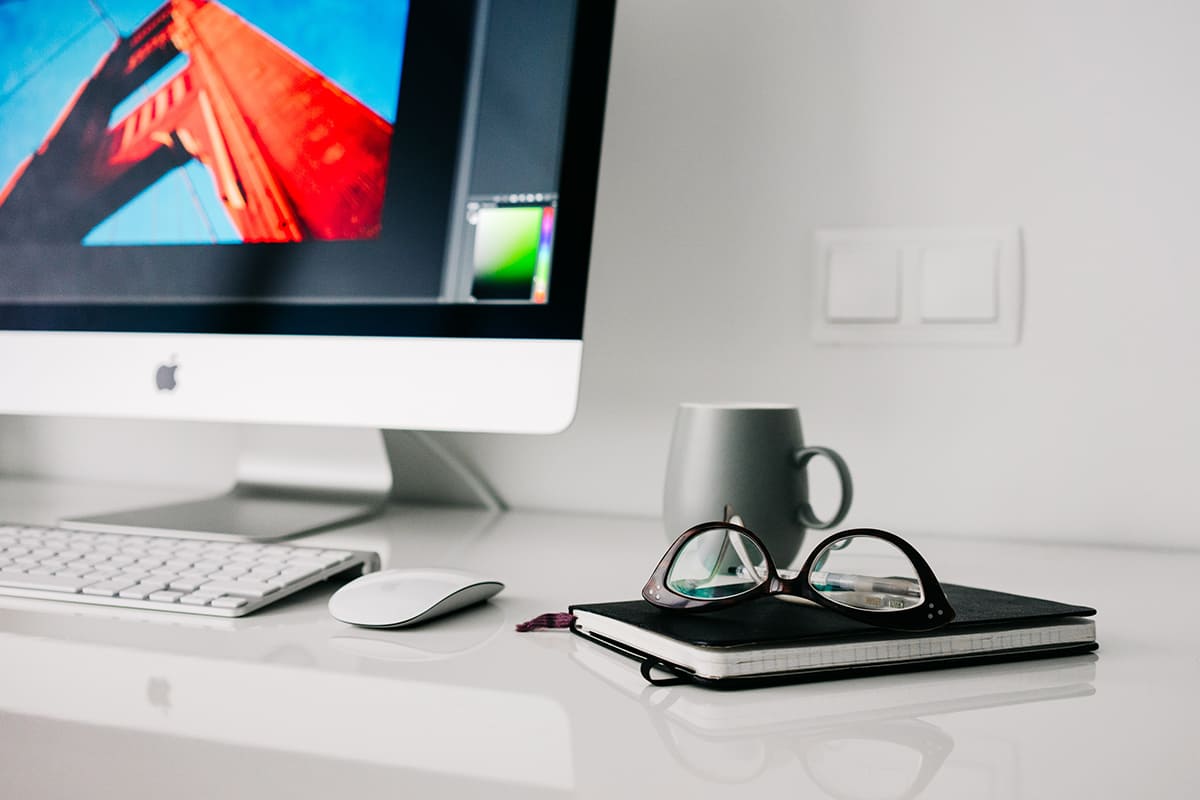 Tools for Content Creation: List 2019
Google Ads Keyword Planner
The Google Ads Keyword Planner is one of the most needed applications among other tools for content creation, since it can help you find the best keyword(s) to target with your ad campaigns, and countless marketers use it for exactly that.
But, in a pinch, the planner can also make for a helpful keyword research tool for your general content marketing needs. Besides giving you access to the search volume for your targeted keyword, the tool will also show you how much competition the keyword sees.

Plus, the "suggested bid" field shows you how much you could expect to pay if you were targeting the keyword with ads. This can help you pinpoint the most valuable keywords with your content creation.
Keywords Everywhere is a free Google Chrome extension that works similarly to the Google Ads Keyword Planner. But instead of logging into an API or interface, all you need to do is conduct a search on Google, Bing, or any other search engines.

When you conduct a search with the Keywords Everywhere extension enabled, the tool will perform several tasks that can help inform your keyword strategy so that your content really hits the mark.

For starters, right underneath the search bar, the tool displays the estimated monthly volume for your targeted keyword, alongside the average CPC and competition score for that keyword.

It also displays related keywords you can reference to make sure you are targeting the best possible variation.
Answer the Public is another free tool specifically designed to help marketers and content creators identify the questions that people are asking. Eventually, if people are asking, and you can answer it for them, that's a great first step towards building a relationship with that user.

All you need to do to use the tool is to enter the keyword you want analyzing. The system will then return the most commonly asked questions about that keyword/topic, presented in an interesting visualization. It will break the questions into types:
Use the tool to identify the questions that your users are asking about the keyword/topic you want to write about, and weave those questions (and their answers) into your content as H2s, etc.
4. Soovle
Soovle is a free tool that works like the "suggested search" function of the Google search bar. But while Google's suggested search function only pulls data from, well, Google, Soovle pulls from a variety of sources:
Just type your keyword of choice, and Soovle will begin auto-filling suggested keywords — for each of these search engines.
While there will undoubtedly be a lot of crossovers and repetition between search engines, sometimes Soovle can help you find an interesting angle or topic affinity you can use while creating your content. Plus, if you also use Keywords Everywhere and have it enabled when using Soovle, you'll see the CPC for each keyword that Soovle displays, which can again help you prioritize keywords by value.
Tools for Content Creation: Improving Your Writing Game
1. Copyleaks Plagiarism Checker
Plagiarism is a big deal, especially in the world of marketing. If you're caught plagiarizing someone else's work, even unintentionally, it can have major repercussions on you and your brand: Lawsuits, damaged reputation, and even poorer search engine rankings.

You might know whether you plagiarized something, but if you manage other content creators, you never really know where they got their ideas and information, or if it has a proper source. (This can especially be a concern if you are working with freelancers, or college interns who don't know how plagiarism works.)

If you want to scan text content for plagiarism concerns quickly, just use the Copyleaks Plagiarism Checker. Using it is as easy as uploading a document into the service to get a scan through their database. Though pricing depends on volume.
2. Headline Analyzer and Title Tag Checker
Headlines are one of the single most important components of your blog posts and landing pages: It's the first thing that your audience reads, so you've got to make it count. An effective headline encourages a reader to click into your piece and hopefully pushes them further down into your content.
If you're not sure if your headline is up to snuff- just paste it into the Headline Analyzer (enter your details) and get a free score you can use to adjust your headline so it better suits your audience.

Similarly, Moz has a free title tag checker you can use to see quickly how your headline will appear in search. It doesn't offer the analysis that the Headline Analyzer (above) does, but sometimes all you need is a quick character count!

Tools for Content Creation: Create Better Images for Your Content
Screenshots are a simple way to create an image to embed in your blog posts or social media. They're especially helpful if you are trying to walk your reader through a process. We all know there's a keyboard shortcut to capture a whole screen, and there's the "snip" tool on Windows computers, but both have their limits. The Nimbus Screenshot tool is a free Chrome extension that fills in the gaps.

Besides options to capture the whole screen, you can also capture just the visible part of a page, a fragment, a browser window, and more. Especially helpful is the "Selected & Scroll" feature, which allows you to scroll along a document or website and capture the whole thing as a single screenshot instead of needing to create multiple smaller ones. And it takes 5 seconds to install!
Adobe Express is an amazing tool to quickly and easily create images and video to share over social media or in other content.

In case you haven't noticed, images with text placed on top of them are getting more and more prominent on social media. Normally, if you wanted to create something like this, you'd need to know at least the basics of using a design program like InDesign or Photoshop. But with Spark, all you need to do is select a format (Facebook, Instagram, Twitter, or other options), upload your photo, and then add your text. I created the example below in one minute.
Memes are a huge part of the content on the internet. Everyone, from kids to adults, like memes, and that means that memes can be an effective way of communicating with your audience online. So long as the tone of your content fits a meme, create your own to embed in social or other content.

Meme Generator lets you do this quickly and easily, and for free. And best of all, they stock templates for virtually every popular meme out there, meaning you can stay as edgy as the youths.
Infographics are becoming more and more popular amongst content marketers, and for good reason: They're visual, they're easily shared, and they're easier to understand and quicker to process than most text is. But for a long time if you weren't a graphic designer it was hard to get started with creating infographics. Thanks to Infogram, you can now quickly and easily make infographics on your own, even if you have zero design skill.
Tools for Content Creation: Bringing Video Into Your Marketing Plans
1. Adobe Spark
By pairing automatic transitions with a slideshow and music, Spark lets users create quick videos that people can share on social media or embedded in their other content. And just like the image creator, it's easy to use: Just select your format, upload any images and text, and select music if you want it. Then you download and share as needed.
2. Soapbox by Wistia
Soapbox is a great (and free!) new video production tool released by Wistia recently. It's a Chrome extension that lets anyone record, edit and share video. And because it's so simple to use, there's no learning curve: With just a few minutes and a few clicks of the mouse, you're done.

Video content is becoming more and more important in the world of marketing, but many marketing departments don't have the resources to devote to hiring a videographer. With Soapbox, you can still produce the regular text content you'd be making anyway, and then augment it with a video introduction or video explanations throughout — all without breaking a sweat trying to learn complicated software.
Tools for Content Creation: Make Sure Your Content is Hitting the Mark
1. Google Search Console and Google Analytics
Check how your content is performing, start by going to the source. With a content, Google is THE source you should always begin with.

Whether you use Google Search Console or Google Analytics will ultimately be up to you. Both offer slightly different insights you can use to gauge how your content is performing so you can make adjustments and change your process going forward.
2. Databox
Databox is one of the most useful apps among the other tools for content creation, since it allows content marketers (or anyone, really) to create the sleek, easy-to-understand, and easy-to-use dashboards to help with analytics. You can create your own custom dashboard featuring the data you want, or you can start with a dashboard from their extensive template gallery to get started (you can tweak the data points as necessary). Because the software allows you to pull data from nearly 50 different sources (including HubSpot, Google Analytics, social media, MailChimp, and more), Databox makes it easier than ever for you to have all of your important data in one place.
Read about How to Create Infographics: Top 5 Tools and Apps
References: