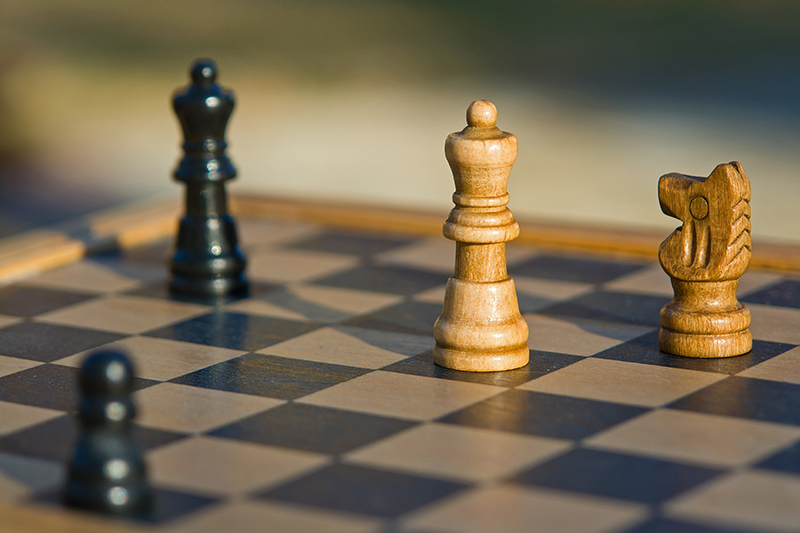 Do you feel like up-to-date, innovative, and strong content plan can bring a change in your life? Content strategy is the piece of your marketing plan and development that refers to the management of pretty much any tangible media that you create and own – written, visual, downloadable – you get the picture.
Except for meaningful content, there are also certain important tactic methods that will turn to be beneficial. It starts with audience research and is built on determining the best form of content, creating a pattern of frequency, tailoring the style to your audience, and focusing on keywords your audience searches for online.
When developing a content strategy, there are some key things to consider:
   Who is a target reader of the created content

   The problem it's going to solve for that audience

   In which way it may be found unique

   The formats you'll focus on

   The channels where it will be published

   How you will schedule and manage creation and publication
Content strategy helps businesses prepare and plan for reliable and cost-effective sources of website traffic and new leads and when it is done wisely it results in the deliverance of the organic traffic.
5 Steps for Creating a Content Strategy
Step 1. Let's identify your goal
Once I've learned a lesson from the teacher of chemistry, she taught me to ask one simple question any time I'm about to start something new: "why do I need to do it?" So since that day, I'm trying to apply this simple idea in the beginning. It helps to plan, organize, and learn how to benefit from the things you do.  When setting a goal for content strategy ask yourself a set of simple questions:
What's your aim for developing a content marketing plan?

Why do you want to produce content and create a content marketing plan?

Know your goals before you begin planning, and you'll have an easier time determining what's best for your strategy.
Step 2. Portray a buyer persona
Before you can start creating content, you need to figure out who your target buyers are. A successful plan demands a clear portrait of your content's target audience also known as your buyer persona. This will help you understand your customers better, and they make it easier for you to tailor content to the specific needs, behaviors, and concerns of these customers.
Why is it an important part? Because by knowing your target audience, you can produce more relevant and valuable content that they'll want to read and convert on. If you have earned a name in your niche, a more detailed portrait of your target buyer can help to expand your current target market. Market research is used for learning about your audience parameters and conducting it, you can grow your audience.
As soon as you have created a picture of your potential readers, the following useful idea would be to have a close look at their search terms.
Try to create a keyword list based on your buyer persona's common search terms.
If you want to get organic traffic from your content marketing, you need to cover topics that your niche is searching for. It's not a difficult thing:
   You need to learn about materials that your target audience finds interesting. 

How to? Well, you already know the direction you can lead your buyer, don't you? And with all these modern platforms it is not a difficult task to do.
   On the basis of their searches, you create content. 

How to? You better start with picking several keywords searched the most. Then,  when you know the preferences, you need to pick the topic that will be loved and shared and create such a content that will cover three basic purposes- educate,  entertain and motivate to share, discuss and return to you for more contents.
   You get organic traffic.
Step 3. Hit the bull's-eye with the suitable type of content
As the experience shows the variety of different types of content applied to one company is more result full. Let's have a look at most common content formats marketers are creating.
   Blogging is famous for being the source of attracting qualified leads.  Remember that an obligatory rule is to stay creative,  and regular in posting in order to attract new visitors. Posts should provide valuable content for your audience that makes them inclined to share posts on social media and across other websites. A blog post is the best option to reach directly your target reader and adapt your content in length, in meaning according to the preferences.
   Visuals. It is not a secret that today there is a dominant tendency of visual materials over just written ones. Following slant can be used in content creation.  Adding infographics and a strong visual push in your content is also important, depending on your audience. Infographics can organize and visualize data in a more compelling way than words alone.
Ebooks are the next step in the inbound marketing process. They are lead generation tools that potential customers can download after submitting a lead form with their contact information. The basic difference between blog post and ebook lies in its length – ebooks are typically longer, more in-depth, and published less frequently than blog posts, which are written to attract visitors to a website.
Email.  Instead of users commenting on blog articles, content experts simply respond to the emails as a form of interaction. For some companies or individual, this method is perfect.
Webinars. The webinar method doesn't work for everybody, but some businesses derive a huge amount of value from it.
Social media. Not every company has a blog or a newsletter, but they may be all over social media.  Each company chooses the channel they feel good at and attract customers to it.
Video. It's a medium that is worth experimenting with. Videos are a highly engaging content medium that is shareable across social media platforms and websites alike. Videos aren't easy to pull off, and they may require a bit more investment of time and resources. But when they're good, they're killer.
Podcasts.  Starting a podcast will help audiences find your brand if they don't have time or interest in reading content every day.
Templates generate leads for you while providing tremendous value to your audience.  They can be compared with a magnet. When you provide your audience with template tools to save them time and help them succeed, they're more likely to keep engaging with your content in the future.
Step 4. Stand out due to your style and manner
Remember that people are not always seeking the content, they may be more interested in its creator because of the voice, of style, of knowledge and experience that are shared. If you create a content that is liked and recognized among people, it means that you are treated as a specialist and you are trusted. In the same way, people who are similar to you tend to like you and want to hang out with you.
Consumers of content will gravitate towards a personality that resonates with their own personality and disposition.
Your audience and your particular niche will gravitate to a certain type of content – and it's this type of content that you should focus more on your content marketing efforts on.
Step . Settle into a content management system.
Have a system in place where you can manage your content. A few vital parts of content management include content creation, content publication, and content analytics.
You must be good at creating contents by now, you know that content publication is based on your audience preferences and content analytics is to score how many of your ideas have scored. Your content strategy should go beyond the types of content you'll create – it should also help you organize your content. 
Stay creative, be fresh – we mean you need to get updated every day with the freshest tendencies appearing in your niche, stay unique and organized and your skills in content creation will be flourishing.
References: