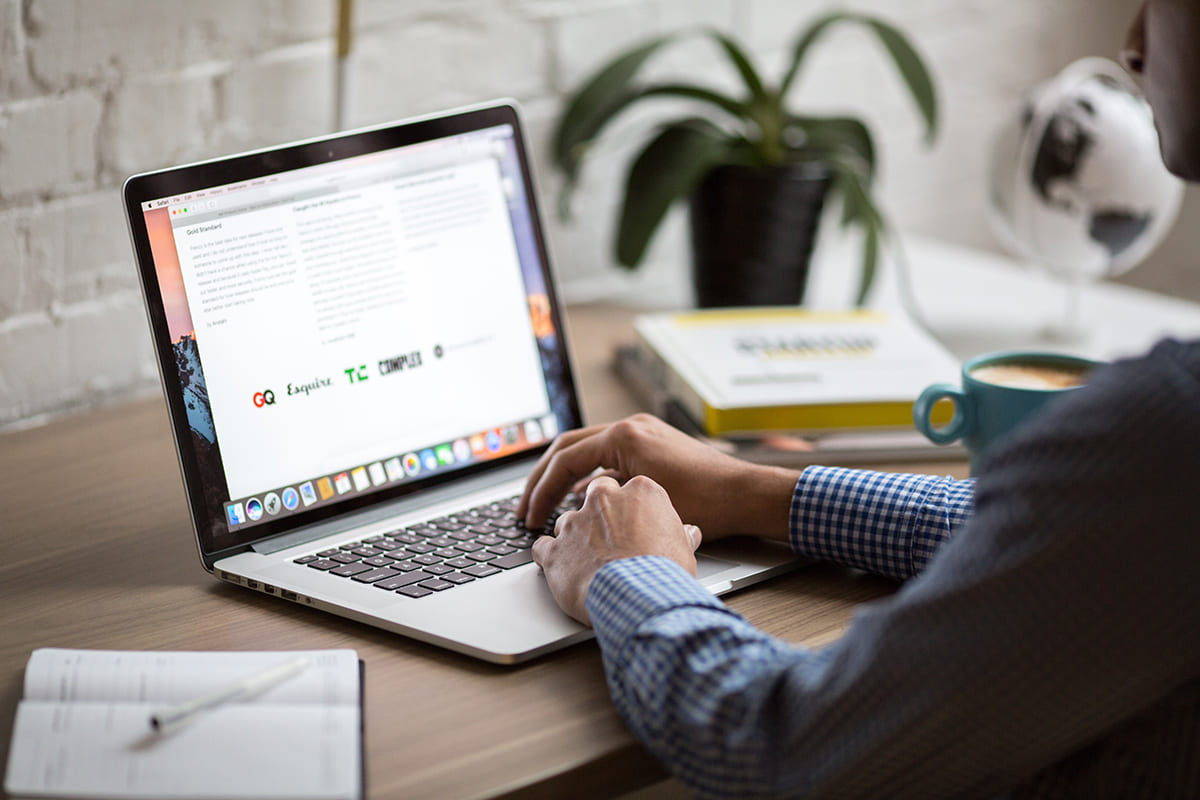 If you want to completely immerse yourself in writing the text and not be distracted by mistakes. Then grammar checkers are the right tools for you. Writers, marketers, and students use grammar checkers to keep their writing as professional, error-free, and SEO-friendly as possible.
Online grammar checker tools useful for those who want to write error-free emails, reports, presentations, or even social media posts. So which tools can you use to check your writing and correct your grammar mistakes?
Grammarly
Millions trust Grammarly's free writing app to make their online writing clear and effective.
Grammarly helps you eliminate errors and find the perfect words to express yourself.
The free grammar checker version of Grammarly is ideal if you're a writer on a tight budget. You can install a plugin for your browser and use Grammarly free to check your emails, social media updates, and anything you write online for errors.
Grammarly Premium is the paid version that checks spelling and grammar, and punctuation. It is useful if you want to improve your knowledge of English grammar as it provides more writing insights and the reasons behind common grammar mistakes.
Main features of Grammarly are:
Critical grammar and spelling checks
Genre-specific writing style checks
Grammar rule explanations
Grammarly Editor
Microsoft Office integration
Missing articles
Misspelled words
Multiple device document access
Native desktop apps (Windows and macOS)
Outdated spelling
Performance stats
Personal dictionary
Plagiarism detector
Repetitive words
Vocabulary enhancement suggestions
Weak adjectives
ProWritingAid
ProWritingAid  this software tool acts as your virtual writing tutor and grammar checker as well as a personal writing coach. 
ProWritingAid is a grammar checker and style editor for writers and content creators in general. This editing software not only helps you to quickly edit grammar and punctuation, remove errors, and optimize word choice but it also provides detailed reports to help you improve your writing.
Main features of ProWritingAid are:
Grammar Checker
Spelling Checker
Detailed Explanations
Find Repeated Words
Context Sensitive Style Suggestions
Word Explorer
Contextual Thesaurus Report
Visualize Sentence Lengths and Variation
In-Depth Reports
Mac and Windows Support
Time-saving Integrations
Plagiarism Checker (for premium plans)
WhiteSmoke
Whitesmoke is a comprehensive writing tool that you can use on pretty much every device in your house. 
WhiteSmoke is available in 55 languages, perfect for international users or second language students.
WhiteSmoke has a TON of extra writing features, similar to the 'writing tutor' ProWritingAid. That includes everything from checking grammatical errors and proofreading for plagiarism, to video tutorials to help you become a better writer.
Main features of WhiteSmoke are:
Grammar Checker
Spell Checker
Style Checker
Punctuation Checker
Translator & Dictionary
Video Tutorials
Error Explanations
Text Enrichment
Document & Letter Templates
Ginger
Ginger Online is a grammar and spelling check system that helps users write faster and better, thanks to its grammar, punctuation, and spell-checking tools.
On top of standard editing tools, Ginger also offers a series of additional features including a text reader, sentence rephraser, dictionary, a translator with over 60 languages, and a personal trainer feature to help you improve your English!
Ginger only allows 14 checks per month on the free plan. But paid users? You get unlimited access! That's awesome because it means you'll never run into limitations when using the product.
Main features of Ginger are:
Grammar Checker
Sentence Rephrasing
Translation
Dictionary
Text Reader
Personal Trainer
Mistakes Practice
Errors Analysis
After the Deadline
After The Deadline if you're specifically looking for an open-source grammar checker, After The Deadline is the preferred choice for many. Developed by Automattic, the same company behind WordPress.com, the tool has a level of trust that many other free grammar checkers don't attract.
Its open-source nature means that the tool is very simple and doesn't come with the same features as paid grammar checkers. However, it is still a useful tool that is proficient at identifying errors.
You can install this as a free grammar checker browser plugin for Chrome and Firefox.It highlights misused words in red, grammar mistakes in green, and style suggestions in blue.
Main features of After the Deadline are:
Contextual Spelling Check
Advanced Style Checking
Misused Words Detecting
Grammar Checking
Errors Explanation