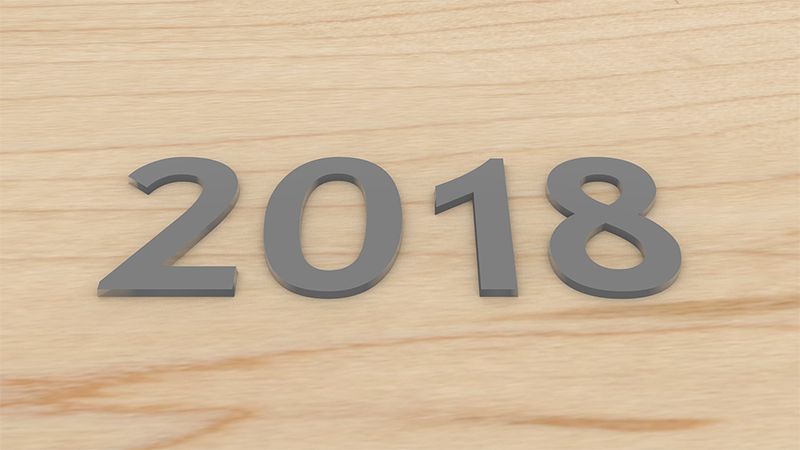 We all want something better, we tend to seek something which is new and fashionable and functional. And here is the moment when the humanity splits into two categories: those who create the trends, in particular marketing trends, and those who follow them.
7, 602, 802, 848 is the number of people living in the world right at the moment when this article is being created. And what is the most impressive is that you can see this number growing with every second. Probably, the figures will change dramatically by the moment the article will have been finished.
I have recently been thinking about a human being, and I got amazed by the individuality of each person, but I've also noticed the fact that people all over the world have so much in common, regardless the age, the nationality, the profession, the culture and many other factors.
What is trending?
If you consult the dictionary on what trending is, you will see many definitions such as a trend simply reflects what seems to be going around at any given time. A trend can be in any area and doesn't only reflect fashion, pop culture, and entertainment. There can also be a trend in the stock market to be bullish or bearish, depending on economic indicators, or a political trend reflecting a nation's current mood. Some trends are fun, some fabulous, some appalling, but however long they last, you can be sure there will always be a new trend coming along to replace the old.
What about marketers? What about marketing 
trends
?
The most successful marketers find a way to gain an edge over their competitors. Marketers who can analyze the trends and prepare for the future have the best chances of setting their companies up for success.
Let's have a look at the marketing trends that will change your marketing conceptualization.
1. Video streaming
Social media platforms have evolved. Over 90% of Internet traffic comes from video content. People love videos.
It's a great way to interact with your customers and keep them engaged.
Here are some psychological behaviors that impact and create engagement:
   curiosity

   the desire to be recognized

   belonging

   control

 exclusivity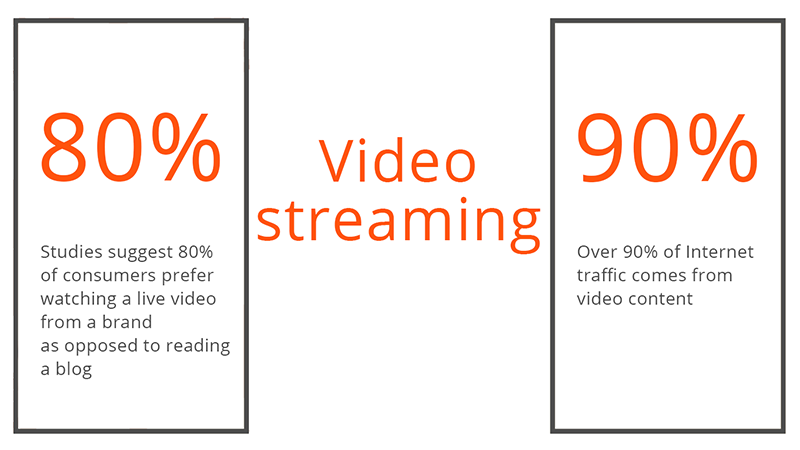 People are curious by nature. You can use this information to your advantage while you're streaming a video. The majority of people also want to be recognized – this is the reason they press for showing their reaction in the form of commenting, reposting and discussing. So if you simply mention them by name or username – you will make them stick to you. If a user makes a comment, acknowledge it. Say thank you or give them a shout out. This will also give them a sense of control if their comment affects your decision.
A video is a chance to be a part of something, to get to know a bit more than other people may know, it gives an exclusive feeling for the viewers. They are part of a smaller group as opposed to just one of the thousands of followers you may have.
Today, you can do much more than just write posts and comments or upload pictures and videos.
Marketing experts predict that the tendency of live video streaming will blow marketing in 2018. Studies suggest 80% of consumers prefer watching a live video from a brand as opposed to reading a blog.
Some of the most popular live video platforms include:
   Facebook live

   YouTube live

   Instagram live

   Twitter

   Periscope
Your business needs to stay up to date with current marketing trends. Use this strategy to promote events for your company.
2. Artificial intelligence
Artificial intelligence is the property of intelligent systems to perform creative functions that are traditionally considered the prerogative of a person.  Artificial intelligence tools are used to analyze consumer behavior. Once it has been analyzed, these robots can make decisions according to how they are programmed.
AI robots can start to take over some basic human roles, which will allow your team to spend more time on assignments that require actual human insight.
2018 is the perfect time for you to educate yourself on the use of AI to improve different areas of your business.
3. Content marketing
Rather than coming up with new content creation strategies, refine your existing ones. Content marketing is still trending upward.
Make sure your content is relevant and has a clearly defined audience.
Content marketing is great because it's typically not expensive.
You'll also see more sales and an increase in customer loyalty when you properly execute these strategies.
4. Generation Z and consumer personalization
Haven't you heard about it?
Generation Z, also known as the iGeneration, Post-Millenials, or the Homeland Generation are people who were born in the late 1990s to mid-2000s. Millennials have helped shape the marketing trends over the last decade or so.
Do not miss the chance to target your consumers and make them stick to you. This generation tends to share everything they find successful, interesting, beneficial, and fashionable. They are the ones that are trying to be a brand- trend. So why don't you learn their interests, demands so that you will be able to attract them to you? Do your research, and find out what Generation Z wants and how they consume information.
That's the key to acquiring these consumers.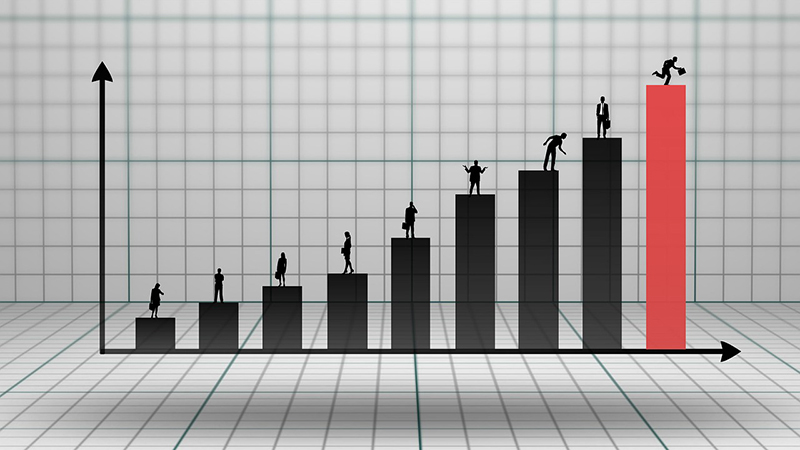 How to personalize your company
Adapt your company's website for each customer
Give people a chance to create a customer profile on your website or mobile application.
That way, you can monitor their habits and give them special offers based on their browsing pattern or previous purchases. You can also send personalized email messages to your subscribers. Personalization tactics make it easier for you to upsell and cross-sell to your customers.
But please, mind another tendency that grows to be huge today – it is the concern about personal data. People worry about their privacy.
Marketers need to start using privacy protection as a selling point. Let your customers know how you are protecting their information.
How can you make consumers feel safe? There are certain things you can do to add credibility to your website.
   display all your security badges

   provide up to date contact information

   add customer reviews and testimonials

   make it easy to navigate

   have fast-loading pages

   make sure your checkout process is secure
5. Interactivity
There is a stereotype that email marketing is in the phase of devastation. But! Even though there are new tools for reaching your target audience, old methods are still working. Here are some of the best ways to incorporate interactivity into your email marketing campaigns:
   use real-time marketing trends

   add surveys, polls, and reviews

   include videos

   add menus for easy navigation

   use GIFs instead of pictures

   add live shopping carts
Trust us, people don't change that quickly to get rid of some habits. Use it today.
So, talking about how to be the one on top of the marketing world – do not stop there. Be the one who is looking towards the future to predict consumer behavior. Be calm and persistent to get what you want.
Source: