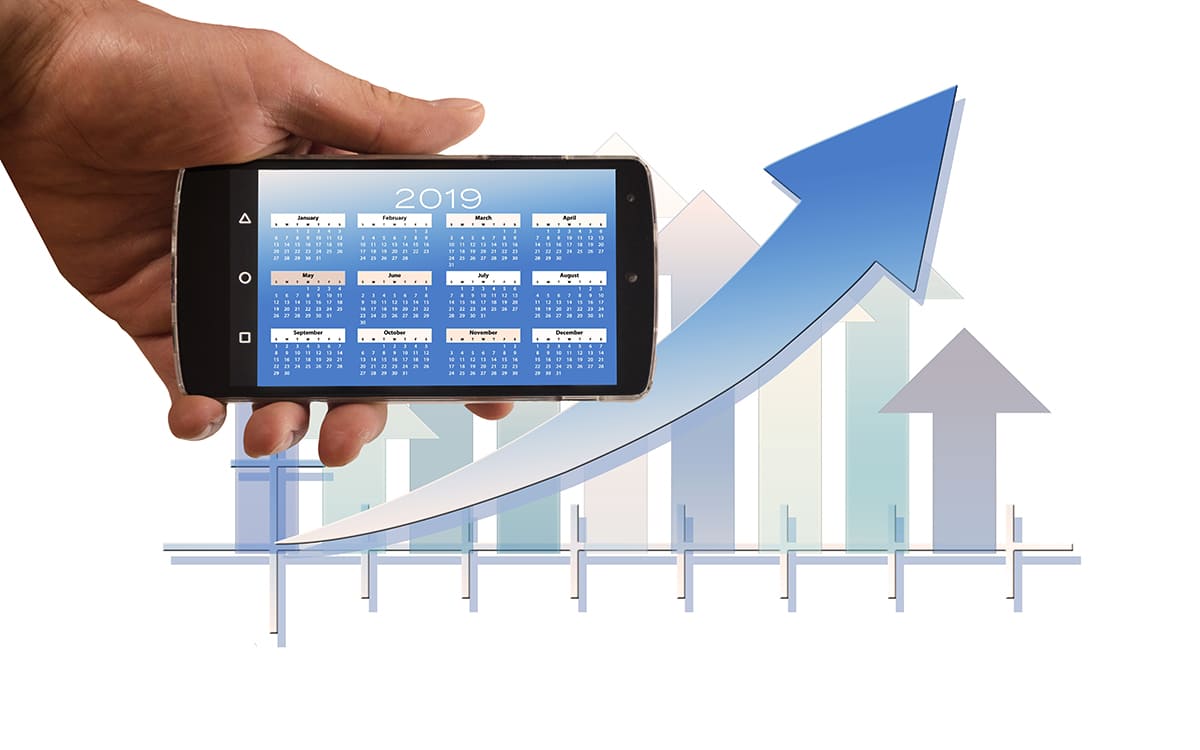 Let's face it – with the beginning of December, we all analyze the results of the year. So, let's take a look at the marketing trends of the coming year.

Business and marketing leaders are crunching the numbers and having tough discussions about their budgets for the new year before 2018 comes to a close.

As you're looking back at the year's successes and (let's face it) shortcomings, it's important to look ahead to what the marketing industry has in store in the nearest future and to seek new opportunities to engage your audience.

To help, here are seven marketing trends that leaders should consider as they're preparing to budget for 2019:
1. People are putting more trust in others they know and reputable content, not ads.
We knew years ago that people were running away from traditional ads. A Nielsen study from 2015 showed that the top four most-trusted sources of advertising were:
editorial sites,
reviews.
Ads are near the bottom of that list, and that fact hasn't really changed.

In fact, 30 percent of all internet users are using ad blockers by the end of this year, meaning traditional ads now won't even reach 30 percent of possible target audience members. So, does this mean marketers should abandon ads completely? Not necessarily.

There's still a place for some ads, but they have to be more relevant and valuable to the consumer. Therefore, we see more money going to content marketing, influencer marketing, referral partnerships, and other methods designed to deliver actual value to audiences. This shift won't stop until ads will be more valuable for the consumer.
2. Creativity, not conformity, will set successful marketers apart.
For a long time, people have been saying that print is dead. But is it so?

Everybody else had gone digital, and this company saw an opportunity to do something different. Now, we are not advocating that businesses should try to resurrect print marketing or do something only because it's uncommon and not because it resonates with their audiences. But they should consider integrated campaigns and creative distribution tactics that focus on ways to engage audience members that their industry competitors might not be considering.
3. Winners shouldn't worry about internal barriers.
In the first point, we spoke about the need to create engaging content rather than just advertisements. This engaging content doesn't just help marketing. It can enable your sales team and be beneficial to recruiting, investor communications, internal training, and just about every other area of your business, too.

Companies that put up barriers between departments will fail in the long run. Leading companies operate due to departments that work together. Creating engaging content isn't just a point in the list of marketing trends. Great content can fuel other parts of the company, resulting in better talent, lower costs, and improved relationships with investors.
4. Understanding how your customers communicate is vital.
Over the last several years technology has evolved.

Customers expect that companies will communicate with them in the ways they like. That's why it's so important for marketers to know of their customers' communication preferences.

Experts out there are making some big predictions about how customers will operate in the nearest future. Some analysts say they think about 50 percent of all searches will happen through voice search by 2020.
5. Helpfulness and authenticity will combat relationships lost through tech and automation.
There's no stopping marketing automation and technology. These advances help marketers scale more efficiently, make better decisions, and save money. However, these advances sometimes come at the expense of the relationships those same marketers have typically built with members of their audience.

Although automation might cover basic tasks, it's important to do your best to add a personal touch or offer direct help when possible.
6. Alternative search formats will be on the rise.
Just as there are different ways to communicate your message, there are different ways for audience members to search for your content. Voice search is on the rise, and with Google announcing plans to make visual content more useful in search, marketers need to be ready for the rise of alternative search.

More than half of marketers increased their use of image-based content, and over one-third increased audio-only content. This shows marketers are moving in the right direction by producing more and different content for audiences. But if you're creating different content without also thinking through how your audience will find it, it will not do a lot of good. As we go into 2019, multimedia content and the alternative search will be one of the marketing trends.
7. Less will be more.
Things evolve rapidly, especially in marketing and communication. There's constantly something new that's demanding your attention as a marketer and your audience members' attention as content consumers.

In the race to take advantage of the next big thing, some marketers may try to do too much at once — which only leaves them with lots of partially realized investment payoffs, a potentially jumbled message, and audiences that suffer from their lack of consistency.

So rather than dive headfirst into each trend as it emerges, remember the members of your audience and what is truly best for them. That should be your guiding light. Assess everything carefully, make sure you've got a plan to measure actually whatever you try, and always prioritize your audience experience.

These are just several marketing trends to look out for. Remember, there's not a single "right way" to build a marketing strategy, but these five tips can help you achieve any marketing goal.

As marketing continues to evolve, pay attention to different speakers, trusted content sources, and other marketing leaders you respect that you will get ready for your budget talks.
References: