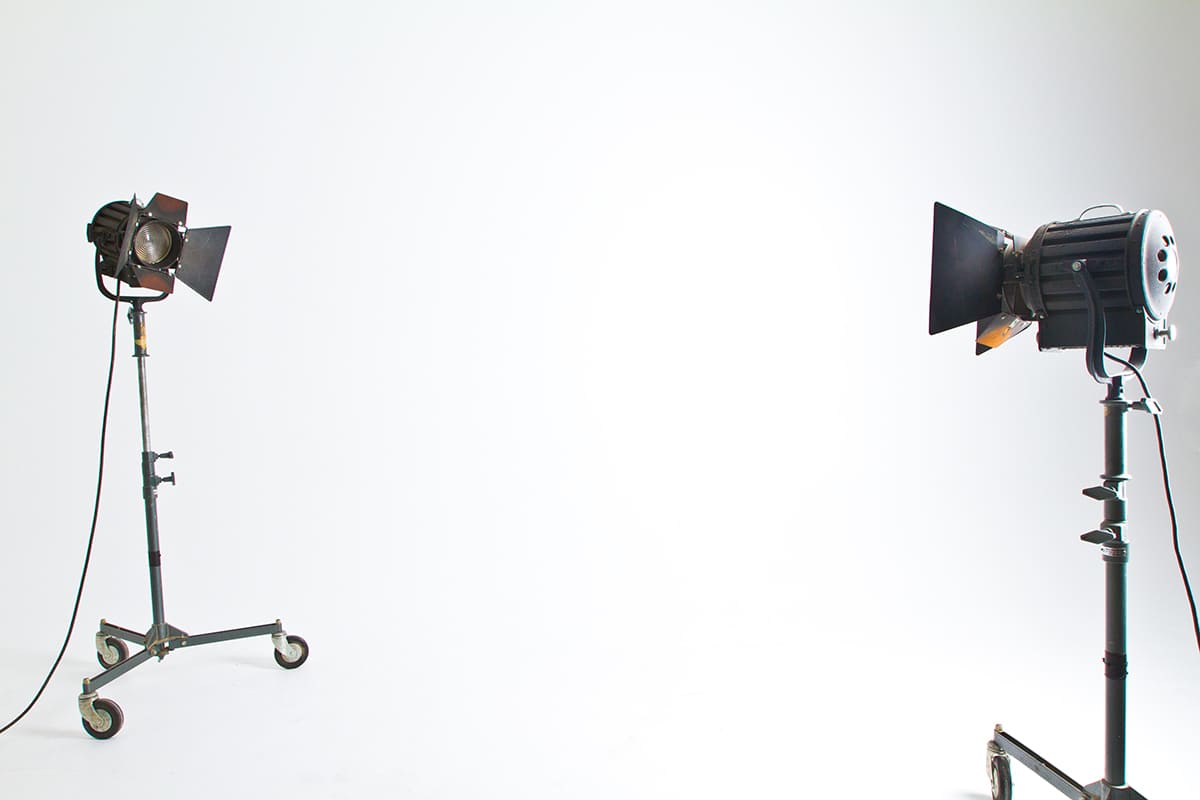 In 2018, 63% of businesses have started using video content marketing. Out of those, 82% of businesses found that video marketing is an important part of their marketing strategy. Video marketing is now a vital tool for delivering the business message, and here are a few tips to make a great video:
1. It's All About the Script
A well written script is the key to a successful explainer video. It's the foundation upon which everything else is built. In most cases, it helps to have an "outsider" write the script. Choose someone who can take a fresh look at your company and explain it in a way that anyone can understand.
Many professional video companies will have you fill out a creative brief first. It helps you think about your business at a high level and makes you define what really matters. Make sure you go through a similar exercise before you get started. Here are some typical example questions:
Source: neilpatel.com
Once you finish this brainstorming process, begin writing a script. Refer to your creative brief when writing because it will help you stay on the right track.
2. Investment
Considering the high costs and tight competition, brands need to be smart in how they plan, produce, position, and promote their video content if they want to see any returns on their investment. Here are some tips for making sure your offerings are as relevant, memorable, strategic, and purposeful as possible.

Invest in the process, not just the product: Your video strategy should be considered part and parcel to your content marketing strategy – not an indie feature. Before you pick up that camera, think about the role you want video to play in your brand's story, and what steps it will take to plot out, produce, position, and measure the performance of this content. Doing this legwork ahead of time will help you make smarter decisions about which video projects will be worthy of the resources you have to spend.
3. Don't use digital zoom
Though it sounds like a good idea in theory, when you use digital zoom, it can make for a very blurry video. Until technologies evolve, avoid the zoom and just move closer to the person or object you're trying to capture.
4. Use Plenty of Light
Lighting makes a huge difference in the quality of a finished professional video, so make it one of your top priorities during filming. If you don't use enough properly-placed light, your video will probably look amateurish, even if it's great in every other way.
The sun is one of the best light sources for video. If you're filming in natural light, do your best to get your footage in the morning or evening, when the light is softer. Midday light coming from straight overhead can cast harsh shadows on your subjects, while morning and evening light is more flattering. If you do have to film in the middle of the day, try to do so on a cloudy day, or find a shady area for softer light.
Do your best to get your footage in the morning or evening, when the light is softer.
If you're filming indoors, you will need to be more intentional about the types of lights you use and where you place them. One thing to avoid is overhead lighting – it can cast unflattering shadows on your subjects' faces. Windows are a good natural light source. You can also use a large lamp or two to cast the type of light you want.
Before you set up your light sources, consider the effect you want to create in your finished video. Do you want your subject's face entirely lit up ("soft" or "flat" light), or do you want some shadows ("hard" light)?
Using lots of shadow looks dramatic, and it can be distracting in professional videos where drama isn't the intended effect. Using little or no shadow creates a more open and straightforward vibe, which is usually better for business and marketing videos.
If you want to use flat light in your video, balance two light sources on either side of the camera. You can place them either behind the camera or just in front of it. Here's one example from Wistia of how you can achieve this setup.
Wistia's filming setup. The two symmetrically-placed light sources create a balanced effect with no shadows. Source: Wistia
5. Speak clearly
If you're speaking about a subject know what your talking about. If its an actual speech create a script with bullet points. Practice recording to get the hang of being loud and not stuttering. Unless you're a gifted speaker you're going to mess up.
6. The Shorter the Better
According to writer and creative director, Helen Klein Ross, "the less you say, the more likely people are to remember." We realize you have a lot you want to tell people about your business, but this video is meant to be an overview, the "hook" that gets people interested in taking the next step.
The typical rule of thumb in the industry is 150 words per minute. You might be able to read faster than that; but remember, you need breathing room and time for the message to sink in.
7. Include a transcript
Search engines aren't as adept at indexing video content as they are with text. Creating a full transcript of the copy included in your video helps you overcome this SEO shortfall.
8. Understand the Rule of Thirds
The rule of thirds is one of the most basic principles of film composition.
Imagine that there's a 3-by-3 grid laid over the field you're filming. Instead of placing your subject right in the middle of the shot, you should place your subject along one of the lines of the grid. The points where the lines intersect are particularly strong areas of focus, so situate important elements of the video there, if you can.
Visualizing a 3-by-3 grid over a shot. Source
You don't have to follow the rule of thirds all the time, but while you're still learning, it's a good idea to adhere to it as often as possible. As you gain experience, you'll get a better instinct for when to stick with the rule and when to break it.
9. Shoot from a Variety of Angles
Cutting from one angle to another is a good (and simple) way to add visual interest to your professional videos. This is an especially useful technique if you're making a how-to video, a product demo, or another type of video that shows you doing something rather than just talking.
Shoot plenty of B-roll footage for each video so you have the option of using it later if you want to.
Pro tip: when you change perspectives, shift by at least 45 degrees. Smaller shifts in perspective don't really create the intended effect – they just look jarring to the viewer.
10. Have Some Fun
It's important to develop a video that resonates with your audience. But we've found that regardless of who's watching (CEOs, marketers, working moms, children), one thing is always true – people love to be entertained.
Adding something a little different to your video, whether it's humor, a surprise, or something downright wacky, can go a long way. It gets people smiling and helps them connect with your brand in a way that a website can't.

References: