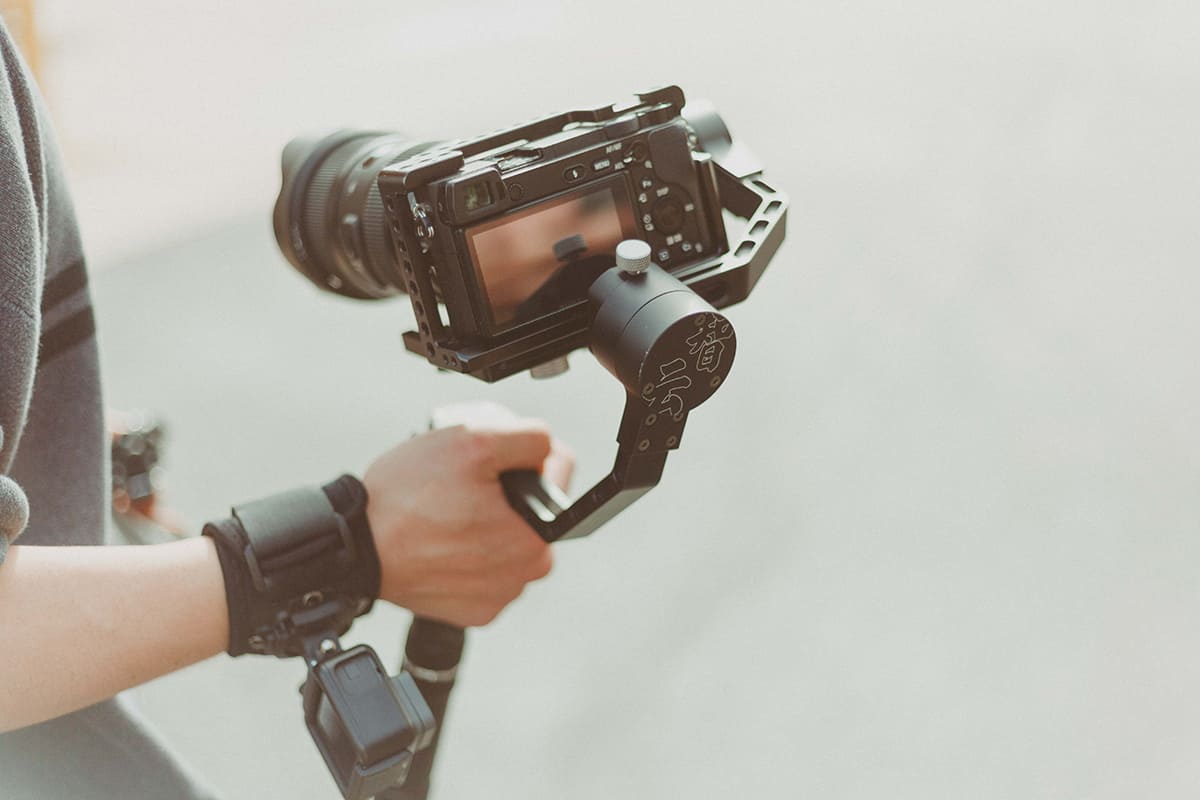 What is a video intro?
An intro should be a very short (we recommend 5-7 seconds) with your logo and branding. The main purpose of an intro clip is to reinforce your brand by showing your logo and message briefly. It's important you consistently remind your viewers about you and your business so they keep coming back for more great value. You can either produce something yourself or commission a professional production house to assist you.

I also think it's great to have something for the end of your videos. Why not create a smart outro with your logo, call to action, contact details and social networks?

Why is it important to make an intro for your videos?

You might be thinking: "Okay, I want to make a video intro, but is it really worth it?"

Here, I've gathered the main advantages in order to assure you that making an intro might be exactly what you need:

An intro, as simple as it may be, already shows your audience that there's a higher level of professionalism and dedication put into making your videos.
An intro works as a way to reinforce your brand, creating familiarity and increasing your authority.
Creating an intro helps introduce, in a few seconds, your video's subject, in addition to creating a positive expectation about what comes next.
You can use the intro as a narrative resource, especially for vlogs or videos guided by a story, such as essays.
So, you may now agree that it's possible to improve your content by doing something as simple as it is important.

In addition, your intro doesn't need to be a movie sequence in order to work.

Now that you're motivated to create a video intro, it's important to define a few things:

1. Make sure you have a goal/purpose

Don't create a video just to have a video. If your video is boring and provides no value to those watching it, what's the point?

The purpose of your video might include:

Showcasing your team's talent
Introducing your audience to your company and explaining what you do
Highlighting your products features and showing how it works
Identifying how your product is created
Interested in learning more about identifying your videos objective? Check out this article by Simple Story Videos.

Most intro videos have a target objective of awareness, education, and persuasion. An intro video is a way for your audience to explain your organization beyond just written words. It gives your audience an opportunity to better experience your brand and understand if it can help them truly solve your pain points and achieve your goals.

Research from Digital Sherpa shows that video can increase your customers' understanding of your products and services by as much as 74%.

2. Be clear and concise
One of the frequent mistakes is taking too long to actually show and/or say what the video is about.

It's usually in the form of the music that's too long or two extra sentences before the "In today's video, we'll talk about…" and the impatience it causes. For talking head videos this is quite normal and expected, especially when you're just getting started and you fumble with your words.

3. Visual identity

Creating the visual identity of your intro should be simple, especially if you already have a well-defined plan.

There's no need to worry if you don't know anything about design. You can use, for instance, a simple photo with the channel's name.

Feel free to experiment and add small personal touches. But, don't go overboard. Your goal here is to introduce the channel in an objective and pleasant manner.

4. Humanize Your Brand

People want to work with other people and unfortunately in today's digital world, it can be difficult to find this human connection. Fortunately, a great intro video can make this significantly easier.

Intro videos are a great way to humanize your brand, show personality, and share what it's really like to do work with your company. Some easy ways to highlight your personality include:

showing candid clips of your team working
utilizing b-roll of your office (show off your space or your mascot)
including face-to-face interviews or voice overs
Just be you — even if you're a little quirky It makes it easier for your audience to relate to and connect with a company that shows personality than one is cold and professional.

5. Music

When choosing the music, you have two options:

Choose a specific song for the intro, similar to the intros in series or TV shows. This option is cool if you wish to reinforce your brand with your audience.
Create an intro without a specific song, simply use each video's soundtrack. This is an excellent option to keep the intro simpler and more versatile.
Which one is the best option for you? That depends solely on your videos purpose and target audience.

A travel vlog intro will look cool if it uses your soundtrack for every occasion. On the other hand, a tutorial video might look more interesting if it uses a theme song.

There are no rules set in stone. You need to reflect and choose what makes the most sense for your channel.

Important tip: Be careful with your intro's sound volume! Otherwise, you might end up startling those who are watching your video. Try to keep the volume at the same level as the rest of the video.

6. End Your Video with a Call-to-Action

You could have the best introductory video that was ever created, but it won't matter if you're not telling your visitors what to do next. Don't leave them hanging.

We previously talked about how your video needs to have a purpose. Do you want them to donate, subscribe to your blog, request a quote or consultation?

If you use Wistia as your video hosting platform, you can utilize their Turnstile email collector to encourage lead conversions right away.

7. Don't Skimp on Quality

You're not posting a video on your personal social media page; you're introducing people to your brand on your professional website. So, think twice before you grab any old camera. According to Brightcove, "62% of consumers are more likely to have a negative perception of a brand that published a poor quality video."

To ensure that you're producing a high quality video, you'll want to:

Avoid any feedback / noise when filming.
Pay attention to lighting.
If you're highlighting your team and office, make sure everyone looks their best and that the office is clean.
Be sure to use a tripod to steady the camera
Don't have the equipment readily available? Work with someone that has experience and the necessary equipment.

Give your audience the best representation of your brand. Poor quality on your site could be representative of poor quality for your product or service.

It's your turn

You've put so much effort into your videos already—it's time to take them to the next level and get your viewers, both current and new, to remember you and keep returning to your videos.

A top-level video intro will help you communicate what you're all about and the chance your video can make in their life and work, so don't miss that opportunity.

Happy creating!

References: