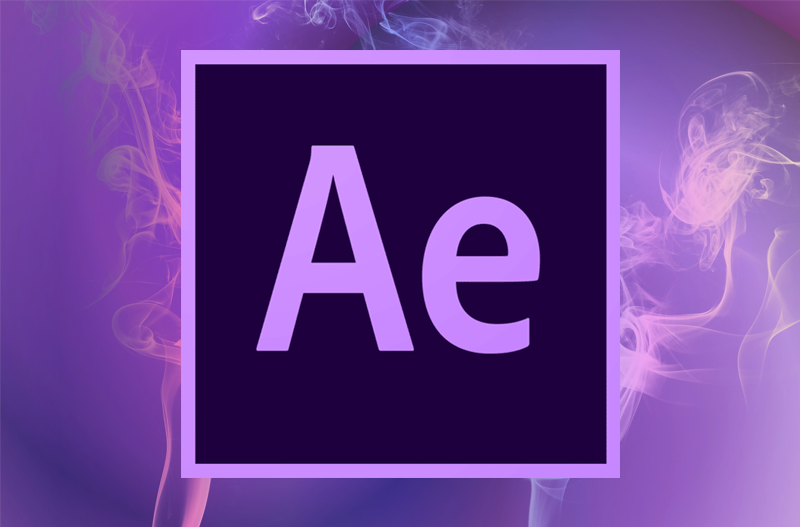 Adobe After Effects Quick Guide, the tool where there's nothing you can't create with After Effects. Animators, designers, and compositors use Adobe After Effects to create motion graphics and visual effects for film, TV, video, and the web.
You can create cinematic movie titles, intros, and transitions. Start a fire or make it rain. Animate a logo or character. With Adobe After Effects CC, the industry-standard animation and creative compositing app, you can take any idea and make it move.
Adobe After Effects Quick Guide
To save a project by Adobe After Effects, you need at least one composition.
A project can have many compositions and when you export you will get each composition as a separate Video.
Composition Settings
Preset 1080 25

Duration 10: seconds, do not edit long videos using after effect
Import
Import files to create new compositions in the same project, right click on the file then click new comp from selection, or to add these files to the same composition
Preview Composition or Work Area
Hit Spacebar to preview the composition and pause it
If it's too slow, set quality to quarter
Type Animation
Select the composition

Click on Title

Click once on the video

Character window choose the font, size, and color

Drag the text to out of the screen

Click on the arrow next to the text then choose Transform

Click on the clock next to the position

Go to 2s then Hold the shift key and drag the text to the middle

Click on the diamond to create a new Key-frame
Easing
Right click on Key-frame

Key-frame assistant → easy ease (faster animation in the middle)

Do it for the two keyframes – you can select many Key-frames together and change settings
Better (velocity)
Right click on keyframes

Keyframe velocity → set both to 70

Do it for the two keyframes- you can select many keyframes together and change settings
Motion Blur
Click on Enable motion blur to enable it globally on the composition
Next to the animated text or object enable motion blur
Tip: For good Looking Animation, use

keyframe velocity

ex 70 and turn on

motion blur
Render or Export the Animation in Adobe After Effects
Select the right composition

Select the whole work area

Export →add to Adobe media encoder queue

a plugin if you have it

you can continue working while rendering – you can import MP4

Export → add to render queue
Slow Computer
In the preview panel, increase skip to 2 or 5
Go to preferences → media and disk cache → empty disk cache
Go to preferences → auto-save → set to 5 minutes
Short Keys
Zoom in/Out control +/-
Hit Spacebar to preview the composition/work area and pause it
Double click on project panel to start the import
Click Tilde key ~ to view any section in full-screen
Lower Thirds
Making a box for text
Make sure no layer is selected

Click on the square icon on the upper menu

The box should not start from the beginning
Making Text
Add text

Add transitions

Add keyframe velocity and motion blur
Watermarks
Import image

Make opacity to 0

Transition to make the opacity to 100
Graph Editor
An important tool to use to adjust animations
Trimming the length of the video
Make the comp length is bigger than the video length

Use working area to set the part of the video you want to keep

Go composition → Trim comp to work area

Export
Color Correction and adjustment layer
Go to Layer → New → Adjustment Layer

Go to window → effects and presets →Search Lumetri color

Play with basic or other settings
Create a Vignette
Go to Layer → New → Adjustment Layer

Go to window → effects and presets →Search Lumetri color

Click Vignette
Fixing Shaky Footage Wrap Stabilizer
Go to Widow→ Tracker

Click on Wrap stabilizer

Choose smooth motion to smooth it or no motion to remove it

Borders can hide the black rim if any
Add text to live action video
Go to Widow→ Tracker

Click on Wrap Track Camera

You will Get colorful dots, right click on them then Create text and camera

Deal with it transaction as any other layer
Time remapping effects
To speed up or slow it down the Entire clip
Choose the layer

Click Layer→ Time → Time Stretch
To speed up or slow it down a part of it
Choose the layer

Click Layer→ Time → Enable Time Remapping

When you reach the start point of the targeted time add a keyframe

When you reach the end point of the targeted time add a keyframe

Stretch the two keyframes to make the targeted time slowers and the other faster

Expand the two keyframes to make the targeted area faster and the other slower

Enable frame blending for all layers and the selected layer
Track Motion
Choose the layer

Track window → Track motion

Find a clear moving object to track

Go to the tracking point → when you see the black arrow move it to your targeted object

Make the selected area wider

Play the button play in track button to see analyze the tracked area

Go Layer → New → Null Object (it does not appear but it follows the motion tracker)

on the layer where tracking is, edit tracking target → null object then click apply

Add your layer text or shape

change the parent to buy null1
Illustrator Files
Ctl+I to import

Click the little sun icon next to it to make it show in quality not broken pixels

To edit, click edit→ edit original (it will open illustrator)

If the changes do not show up in AE, right click on the file → reload footage
Animation with Illustrator files
Ctl+I to import

Click the little sun icon next to it to make it show in quality not broken pixels

Click on the layer → Transform → Scale

Adjust your keyframes

To make an animation Loop, copy and paste the keyframes or using a script
Pre-comp Grouping files
This will allow us to make transactions to all these files as one
Highlight the needed files

Right-click → pre-comp
Make or Edit the motion path
After making a position transform you will get a path

Click the square on its rim and move it to change the transition

You can add any position keyframe to get a new square to have more control
You may also be interested in our Graphic design services