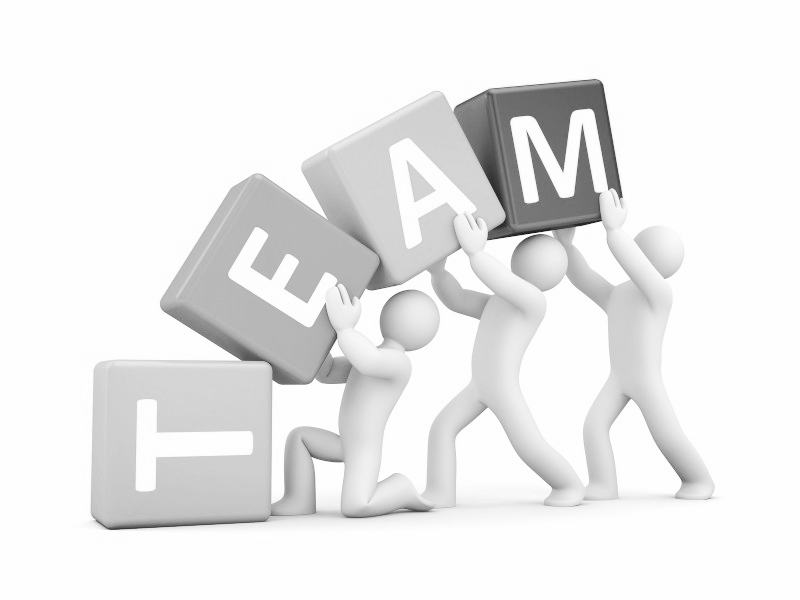 Running a business can be overwhelming, and you're probably not going to be able to do it all on your own.  Unless you're planning to be your only employee, you're going to need to build your business team to get your company off the ground.
Your product is built by people. Identifying your founding team, understanding what gaps exist, and determining how and when you will address them should be the top priority. Figuring out how the team will work together is equally important. Defining roles and responsibility, a division of labor, how to give feedback, or how to work together when not everyone is in the same room will save you a lot of headaches down the line.
Except for creating a loyal team, collaborating with more established brands in your industry is a great way to achieve growth. Reach out to other companies or even influential bloggers and ask for some promotion in exchange for a free product sample or service. Partner with a charity organization and volunteer some of your time or products to get your name out there.
Your launch and first sales are only the beginning of your task as an entrepreneur. In order to make a profit and stay afloat, you always need to be growing your business. It's going to take time and effort, but you'll get out of your business what you put into it.
Important Steps to Build Your Business Team
Define your desired business culture and find who fit.
Identify positions your business needs
Have specific duties of each position
Advertise and start the hiring process
Set roles and responsibilities
Know each other well and communicate enough
Use project management  tools like Asana and Trello
Build trust and convenience
Keep in mind, outsourcing your non-business core tasks will save you time, money, and will leverage the quality.
Please, read more about our outsourcing services.