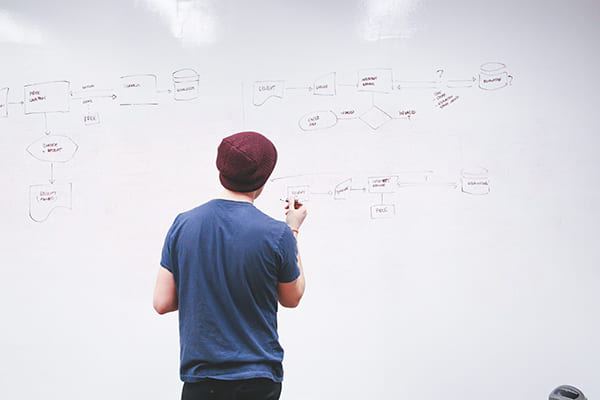 Business planning services are vital to business success, if you have a business or you are planning to start a new business, here are the major steps you must follow:
1- Find the best business idea for you.
2- Conduct a market research for your business idea.
3- Set your business goal.
4- Set your financial plan.
5- Set your marketing plan.
6- Build your team.
1- FIND THE BEST BUSINESS IDEA FOR YOU.
If you still thinking of running a new business, remember that a successful business must have passion, skills, and good business planning. All the other things will come by time. Business is found to fill a need and this need people will pay to have it filled.
2- CONDUCT A MARKET RESEARCH FOR YOUR BUSINESS IDEA.
Understanding of social, cultural and economic context in which you're trading is crucial and it makes no difference what sector you occupy. You'll need to know about the local area, what your competition is, and what people will be prepared to pay for your product or service. But understanding your market provides a set of benefits for you and greatly facilitates your work on business planning.
Market research will help you to understand your customers, familiarize yourself with the competition and get to know what people are prepared to pay for your product or service. A market research aims to understand the reasons consumers will buy your product. It studies such things as consumer behavior, emphasizing on how cultural, societal and personal factors influence that behavior.
3- SET YOUR BUSINESS GOAL
What is a business goal?
A goal is a simple, realistic path from where your business is right now to where you want it to be.
Why does a business company need to have a goal?
● Well-chosen goals and objectives point a new business in the right direction
● Keep an established company on the right track.
● Provide direction, motivation and a clear way to measure your progress.
● They help improve your overall effectiveness as a company — whether you want to increase your share of the market, for example, or improve your customer service.
4- SET YOUR FINANCIAL PLAN.
The financial plan is an integral part of business planning. Whatever entity you choose, make sure you will keep the funds separate from your personal accounts. This is a big mistake that makes tax time and financials so confusing. Get a holding place you can keep your money separated from your personal accounts.
You also need to determine a budget to get started and how much you'll be able to spend. If you're self-funding, be realistic about numbers and whatever you anticipate your budget to be. Your burn rate is how much cash you're spending a month over month. It's an important number for you to figure out to determine how long you can stay in business before you need to turn a profit.
5- SET YOUR MARKETING PLAN
No need to say that today the majority of relationships is built on information. No matter what sphere of work we are talking about, it is all about possessing some information, sharing it, selling it, discussing it, offering it as a product or service.
So no matter what niche you occupy in business, it won't cause any trouble to tell about your business. Make it global. Use the internet for that.  That's why you need to create a website which will perfectly represent you as an owner, and your company, its goals, perspectives, benefits.
You can save 1000's of dollars and hours by outsourcing your marketing to us, please read more about our Outsourcing Digital Marketing Services
6- BUILD YOUR TEAM.
Running a business can be overwhelming, and you're probably not going to be able to do it all on your own.  Unless you're planning to be your only employee, you're going to need to hire a great team to get your company off the ground.
Your product is built by people. Identifying your founding team, understanding what gaps exist, and determining how and when you will address them should be the top priority. Figuring out how the team will work together is equally important. Defining roles and responsibility, a division of labor, how to give feedback, or how to work together when not everyone is in the same room will save you a lot of headaches down the line.
Keep in mind, outsourcing your non-business core tasks will save you time, money, and will leverage the quality.
Please, read more about our outsourcing services.