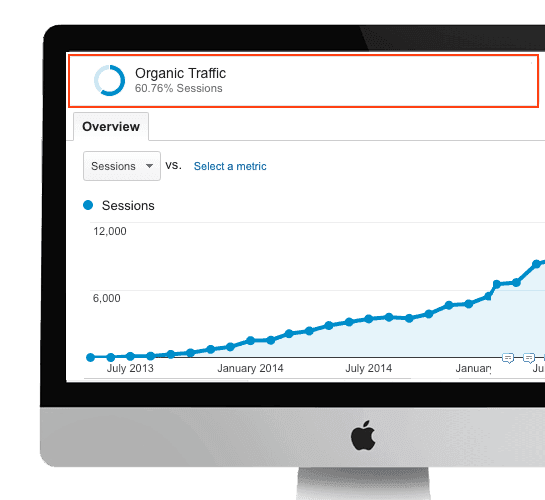 People always rely on search engines when choosing a product or searching services and information. The traffic on the majority of the websites on the Internet is due to search engines such as Google, Yahoo, Bing, Ask.com and others.Search engine optimization is a number of the actions aimed at the improvement of indexation of a resource. The more qualitatively assessors evaluate the site, the better it will be on the page of the search issue. SEO includes: optimization of a code, work with tags, usability, optimization of content, backlinks.
It will take more time to promote a site with search engine optimization. But the SEO is aimed at a long-term effect, and in general for confident and stable companies is more profitable than other forms of marketing. The benefits of the search optimization are that it guarantees long-term effect, expansion of target audience, an involvement of the interested clients, work with external and internal factors, the creation of unique content, optimization of an HTML code, and it is suitable for all.
Search engine optimization is the most low cost and effective at the same time way to promote products and services, that is why it makes it the best form of marketing in comparison with others. According to various researchers, the majority of people prefer to click on the links offered in the search line, but not to search for the author.
Search engine optimization makes the website easy to scan and increases the rating of the website in the search engines. There are various methods of optimization. It is especially important to make this process safe and in a right way.
Keyword Planning
When starting the process of optimization a key phrase for the website is needed. This phrase must be simple enough to be found. When creating a heading and subheadings keywords and their synonyms are better to be included as it makes it even easier to find the content.
File and Domain Naming
Choosing the name for files and domain plays an important role. It is always better to choose such a domain name which will be easily remembered. The domain name must be contained in the key phrase. When creating file names, key phrases should be there.
The information offered in the content must be of a high quality. This may serve as the factor which will attract web users to the site, as the superiority of content can lead the site to "forwarding links" from other sites, resources.
Valuable Backlinks
The next suggestion would be in backlinks. It is a link from other sites with which a website has connections. It's better to get a lot of relevant backlinks to the site than submitting it directly to the search engine. In order to get a high Page Rank, there must be several backlinks from pages of sites with a higher rating than the PageRank of a site possessed by a company.
Quality Website structure
Having a separate HTML content is a condition to a successful marketing campaign. Using cascading style sheets (CSS), it is desirable to make separate HTML content from the content of the code itself. In this case, HTML files will be up to fifty percent more accessible, as they will be preferable for search bots. To be able to index the Internet, the search engines need a tool that is able to visit websites; navigate the websites; discern information about the website; decide what the website is about, and add that data to its index. This tool also has to be able to follow leads or links from one website to the next, so that it can infinitely continue to gather information and learn about the Internet. If it does its job properly, then the search engine has a good, valuable database, or index, and will deliver relevant results to a visitor's query.
Generally, there are two most important items needed to rank well in search engines. They are links to the website and content. The most difficult part is creating efficient content and generating those links. It is also important to note that Google, the largest search engine, has hundreds of ranking factors with some factors having more weight than others.
SEO Services Performance Tracking
To track SEO marketing performance, some baseline metrics need to be established: organic visits, rankings, organic conversions. Having these initial numbers will be useful when tracking how SEO strategy affects these numbers.
Depending on the level of brand awareness, organic interaction is frequently undervalued because it is closer to the top of the funnel, and mostly functions as a channel for research. Once that initial query is made, users will typically return to convert with a branded search or direct visit. It has a dramatic influence on the SEO marketing because if the company starts a new business, brand awareness is crucial to that first step in attribution. Focusing on content that answers target audience's needs and making sure the brand established across social media and review sites will be an important step. If the company is not a newly established business, measuring attribution models and focusing on that first interaction with organic search will be important in understanding its role.
To understand the value of search engine optimization metrics in terms of revenue and investment, it's worth analyzing them in terms of the sales funnel. Rankings, impressions, and traffic are toward the top of the funnel. Conversions (lead forms, purchases, phone calls, etc.) are at the bottom. The key is to understand how the beginning stages influence the end stages for overall revenue.
Starting a search engine optimization campaign can be a long process, but it can be ultimately rewarding. An important trait to have in any sphere of business is being the one who is always ready to learn and grow, invest and use the skills and creative potential. The very last thing to be said is that in a practical way search engine optimization is characterized as more of an art than a science.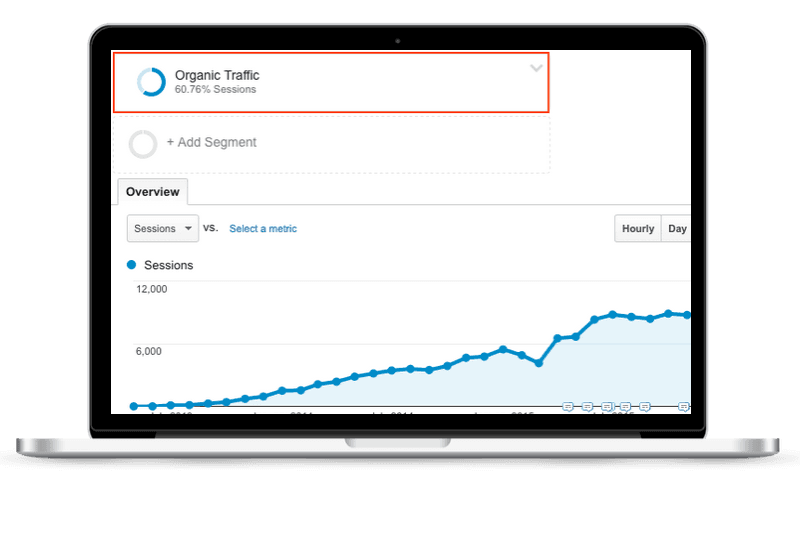 OUR EFFECTIVE OUTSOURCING SEO SERVICES STRATEGIES
Our SEO strategies deliver meaningful results and produce long-lasting results. You need to be working with a digital marketing agency that understands your business and the necessary factors influencing its online presence.
Our expertise in SEO ensures that our clients get the best service at all times and that the best people are devoting their time and efforts to your brand. Our experts are well adept at delivering customized solutions that are efficient and high on ROI.
On page search engine optimization – SEO services outsourcing
Ethical SEO strategy
proper SEO website architecture
File/folder naming and protocol
SEO keyword research
Link navigation issues
Meta tags
Content strategy and/or issues (quantity and quality, duplicate content issues)
SEO image naming
SEO alt attributes
Fully qualified links
h1,h2, h3 use
Proper use of strong (bold) and/or emphasis (italics)
Proper handling of JavaScript and CSS files
Robots.txt creation and/or issues
Page speed/load issues
Mobile friendly optimization
Conversion rate optimization (CRO) – increase ROI
Assess and correctly set up Google analytics
IP block list checking
Malicious code checks
SEO linking strategies
Complete SEO project management
Off page search engine optimization – SEO services outsourcing
Links from Educational Sites
Links from Government Site.
Social Media Engagement
Social Bookmarking Sites
Relative Forum Post Submission
Relevant Directory Submission
Relevant Blog comments Submission
Relevant Question and Answer
Video Submission & Sharing
Image Submission & Sharing
Infographics Submission & Sharing
Document Submission & Sharing
The broken link building method
Creating & Submitting Guest Articles
Writing testimonials.
Web 2.0 and Website Feedback Services
Submitting to Website Feedback Sites
Read about about our Outsourcing SEO services