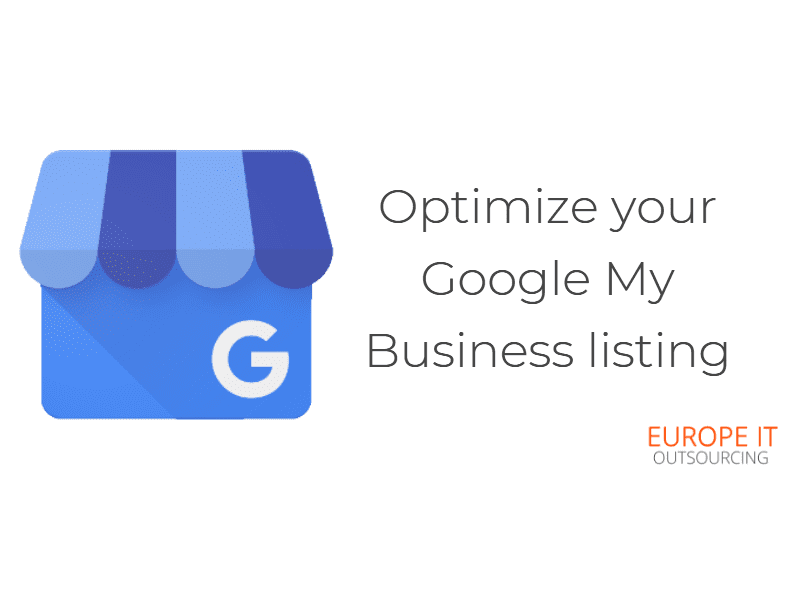 After successfully claiming your Google My Business Listing, it's important to keep your listing up to date and engaging. You need to optimize your Google My Business listing, enhance your online presence, and discover how and when potential customers are interacting with your listing.
Keep business information up to date
You want to make sure you have accurate information available to potential customers. You won't have as much success bringing in new customers if you didn't optimize your Google My Business listing.
Enhance your listing 
There are a number of things you can do to get the most out of your listings, especially when it comes to reviews and searches. Adding photos and responding to reviews can really optimize your Google My Business listing and help your business stand out online.
Use insights
Insights is a powerful tool for tracking your customers' actions to see how they interact with your business. You can use the data in insights to inform your decisions about making changes to your listings or updating your advertisements.
Use photos to optimize your Google My Business listing
Add photos to your listing. See how these photos appear on the screen? add to highlight some of the best-selling products.
Add a few other kinds of photos as well. Since we just had a new logo created
Add a profile picture so customers will be able to recognize our business on Google
Add photos of business' interior, exterior, and team.
The more photos we add, the more our business will stand out online! This might help to increase our ranking in search. With an improved ranking, our listing is more likely to show up ahead of other listings. So, we want to make sure we keep adding all of these great photos!
Use reviews to engage customers
Customer reviews aren't just a great way for you to get feedback. You can use them to stand out from your competitors and show your customers what you have to offer. You can also use them to engage with customers.
Replying to positive reviews
Since it's a positive review, you might think you don't need to do anything. But, better to respond to the review. It shows your customers you appreciate their feedback.
Responding to negative reviews
You want to let your customers know that you take their concerns seriously. Responding to negative reviews is a great way to address the concerns of an upset customer and show potential customers that you appreciate feedback.
Use insights to track customer interaction
You can get a lot of information about how your customers are interacting with your listing through insights. You can track all different kinds of actions, including how your customers searched for your business, how many calls you received, the number of requests for directions, how many customers visited your website, and how many clicked on your photos. So, you'll want to make sure we check our reports regularly.
Use tools to engage your customers
Build a website If you do not have a website, with the Google My Business website builder, you can have her website up and running in a few minutes. Best of all, the new site will format itself to look great on any device.
Get in front of customers with posts you can create a post from the Google My Business Home menu by simply uploading a photo, typing up a brief summary of your new seasonal product.
Interact directly with customers using messaging
Setting up messaging is quick and easy. You simply select the "Messaging" card from the Google My Business Home menu and types her mobile phone number.
You might be interested in our SEO Services