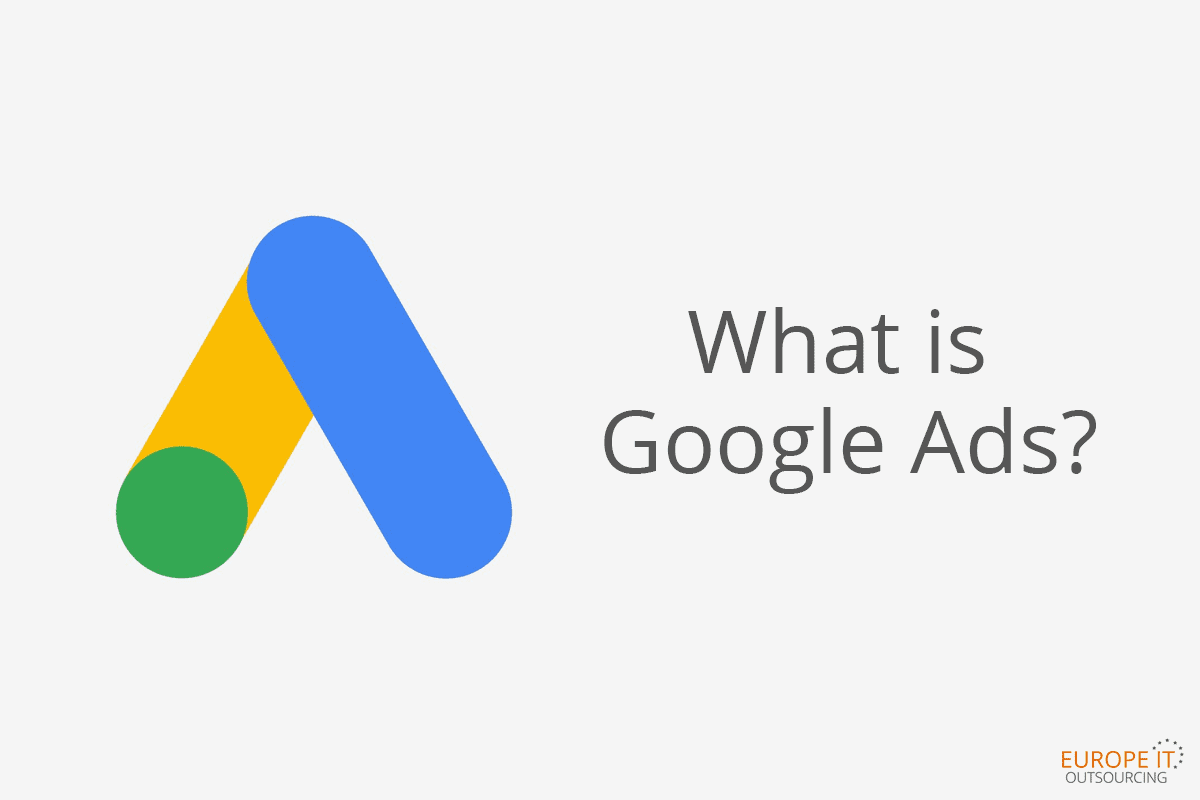 Google Ads Quick Guide
What is Google Ads?
Google Ads is an online advertising tool that helps businesses connect with their customers. You create your online ad, tell Google Ads who you want to reach, and Google Ads brings your ads to them. That's basically it.
Google Ads has a sophisticated targeting system that helps you show your ads to the right people, in the right place, at the right time. Use keywords, location, demographics, and more to target your campaigns.
Google Ads gives you complete control over your budget. You choose how much you spend per month, per day, and per ad. There's no minimum.

Google Network
The Google Network is made up of two networks: Search and Display. They're the places where your Google Ads ads can appear, including: Google sites, partner sites, and other placements like mobile phone apps.
Google Ad formats
1 – Text ads
The most common kind of Search ad includes a descriptive headline, website URL, and descriptive text like a call to action.
Where they can show:
Search Network
Search Partners
2 – Ads with extensions
Ad extensions provide additional information to your text ad, such as your business's address or phone number.
Where they can show:
Search Network
Display Network (depending on the extension
3 – Responsive ads
The Display Network offers ads that adjust to match the pages and apps that show them. Viewers are more likely to see these ads because they blend in with the content the viewers came for. Responsive ads can go a long way to help build awareness, influence consideration, and drive action.
Where they can show:
4 – Shopping ads
In addition to an image, Shopping ads contain product and pricing information, so users get a strong sense of the product you're selling before they click your ad. They're ideal if you're managing a large inventory of products.

Where they can show:
Google Shopping (in select countries)
Google Search
Google Search Partner websites, including YouTube and Image Search in some countries (if your campaign is set to include search partners)
5 – Image ads
Image ads capture people's attention as they browse websites in the Google Display Network.
Where they can show:
Search Network*
Display Network
*Image ads show on search partner networks, but not the Google Search Network.

6 – Video ads
Video ads are just what they sound like — a standalone video ad or a video ad that runs inside another streaming video.
Where they can show:
Search Network*
Display Network
*Video ads show on search partner networks, but not the Google Search Network.
7 – App promotion ads
App promotion ads send your customers to an app store to download your app, or include a deep link directly into your app.
Where they can show:
Search Network
Display Network
8 – Call-only ads
Call-only ads allow your customers to call your business directly by clicking on your ad. They're useful for driving phone calls to your business from devices that can make calls.
Where they can show:
9 – Rich media ads
Rich media ads are engaging ad formats that often include animation or other types of motion.

Where they can show:
Writing effective text ads: five tips
To effectively reach potential customers, your text ads should be specific, actionable, and relevant. Let's take a closer look at things to keep in mind when writing text ads.
Highlight what makes you unique Show customers what makes you stand out from the competition.
Use a call to action Use your descriptions to tell customers what they can do on your site once they click your ad — link them right to where the ad matters.
Include sale terms If you have a sale, make sure they know. Say it right in the ad.
Match your ad to your keywords What might customers be thinking when searching for your products or services? Include those search words as keywords in your ad text.
Match your ad to your landing page Ensure your ad takes customers right where they can act on it. The easier it is to find, the more likely they are to purchase.
Learn more about Google Ads campaign types & settings
Google Ads Best practices
Optimize your headlines
Headlines matter…a lot. People are most likely to read the headline of your ad, so even though you have extra room now, you still need to make every word count.
Also, when viewed on the search results page, your ad's headline fields are combined using a hyphen, "-". On mobile, the headline may wrap beyond the first line, so consider how this will read to ensure it's a compelling experience.
Think about your mobile audience
People use Google across different devices, so here are some ways to particularly address your mobile audience:

Direct users to pages of your site that deliver a great experience through mobile-specific URLs.

And if you know about any calls to action or offers that work particularly well on mobile devices, take advantage of ad customizers to speak directly to those mobile users.

Use ad extensions
Including information below your ad, like additional deep links into your website or business location, has been shown to increase your ad's performance.
Improve the landing page experience
When it comes to making that ad super effective, it's not all about what's in the ad itself …let's not forget about your landing page experience! Landing page experience is Google Ads' measure of how well your website gives people who click your ads exactly what they're looking for — quickly and effortlessly.