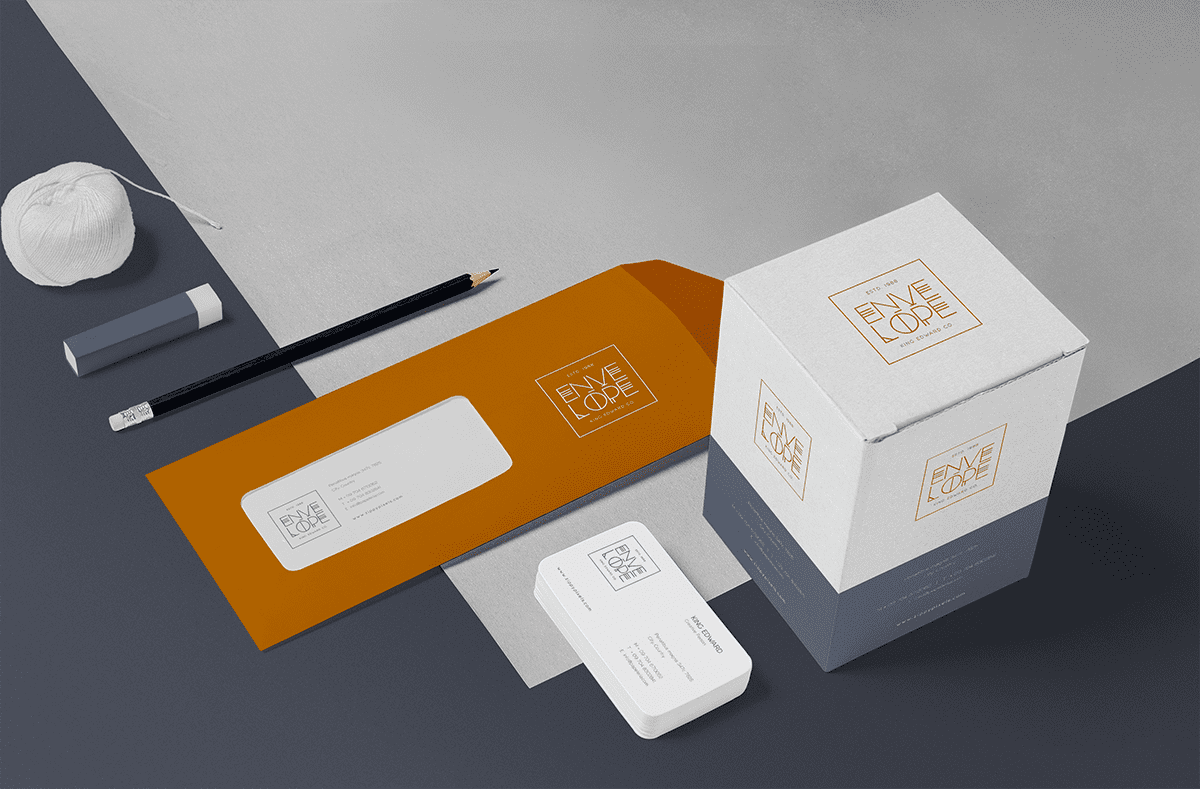 Essential Rules for Designing Envelopes:

1. Defining 'professional'
Your first step is to toss out any preconceptions you might have about the meaning of the word "professional." Professional does not mean prestige, though it is often applied in that context. Professional means being very good at what you do. Professional envelope design is when your envelope motivates recipients to open it. That's it. Assuming you have two basic functions for your envelopes – communications and sales – then you actually need two envelopes to achieve this end.
2. Use teaser copy to select your audience
It should be clear at a glance that your message is addressed specifically to your reader. Use key words that relate to your prospect's interests or identity, such as "Exclusive offer for golfers inside" or "For serious investors only."
3. Refer to the contents of the envelope
Tell your reader there's something free, valuable, new, or exclusive inside. If you've actually enclosed something — such as a sample, booklet, checklist, discount coupon, how-to guide, or newsletter — say so.
4. Consider Your Addressing Method
Your envelope design could depend on how your client will add the addresses to their envelopes. Will they have the print shop print the names and addresses on each envelope? Will they use self-printed blank printable labels?
Get those details and make sure you factor that into your design. You don't want a label covering part of your hard work.
5. Find Out How Two-Sided Designs Will Impact Your Budget
You went into graphic designing because you have an artistic part of you. Like it or not, though, there are budgetary constraints on your work.

Find out whether your client's printing budget will allow you to have a design on both sides of the envelope or just one. The price difference depends on how the print shop is constructing your envelopes.

If you'll be printing on pre-made envelopes, a two-sided design will cost twice as much to print because it will go through the printer twice. If the print shop is printing the envelopes on flat paper before cutting and folding them, a two-sided designing will have little or no impact on the cost. 
Learn more about 5 Tips for Creating an Effective Wholesale Catalog
6. Coordinate with the Contents
If you want your design to make the best first impression, coordinate the envelope design for its contents.
For instance, if your client is sending a designed invitation, incorporate similar design elements into your envelope design.
References: